Find your perfect home away from home.
From rustic motels to historic hotels and everything in between.
Hotels & Motels
Yellowstone River Inn & Suites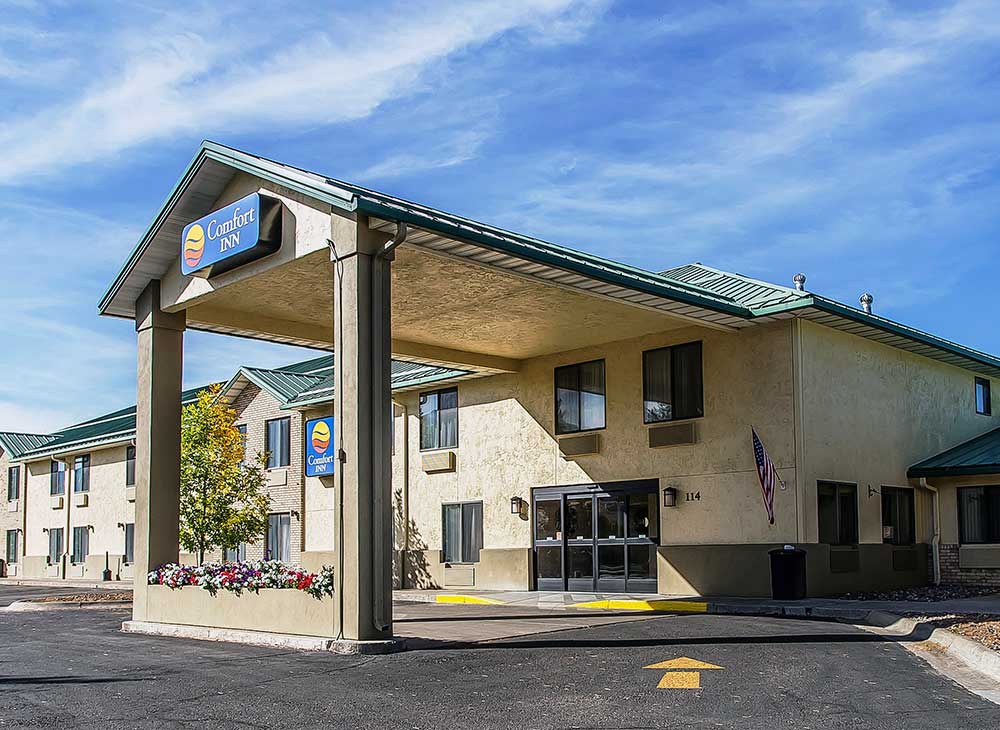 406-222-4400
114 Loves Ln
Livingston, MT 59047
---
Indoor Pool & Hot Tub, Free Hot Breakfast, Free WI-FI, In-room Microwaves & Refrigerators
Travelodge by Wyndham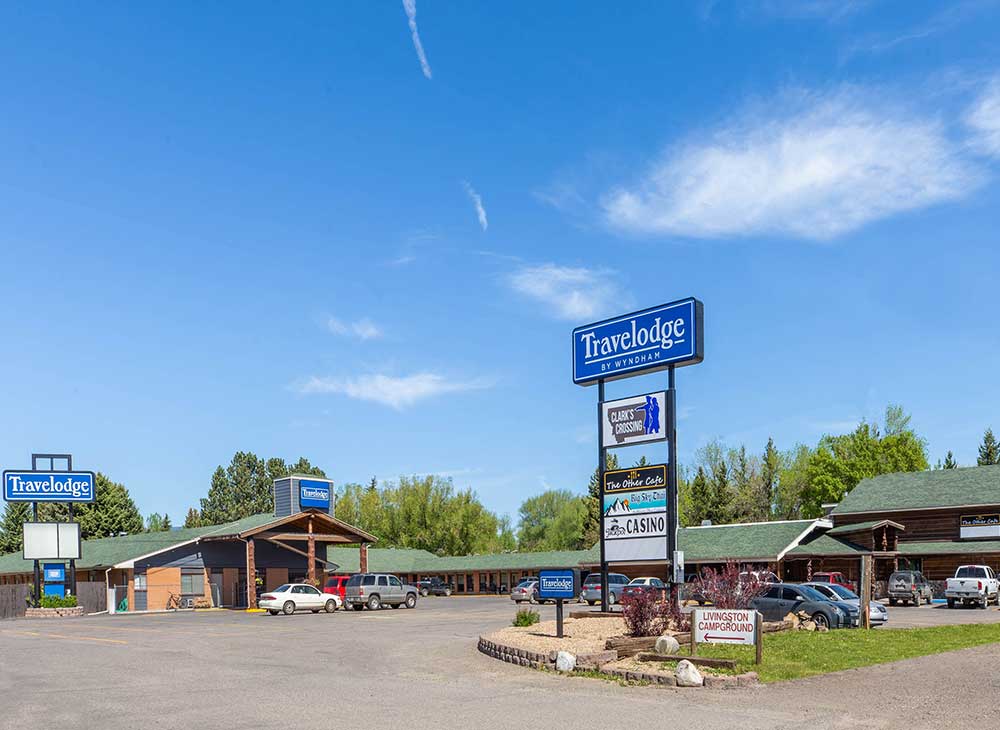 406-303-5144
102 Rogers Ln
Livingston, MT 59047
---
Proudly Powered by Green Solar Energy, Recently Remodeled, Indoor Pool, Free WiFi, In-Room Microwaves and Refrigerators, Pet Friendly, On-Site Mart, Restaurants, Lounge, and Casino
Super 8 by Wyndham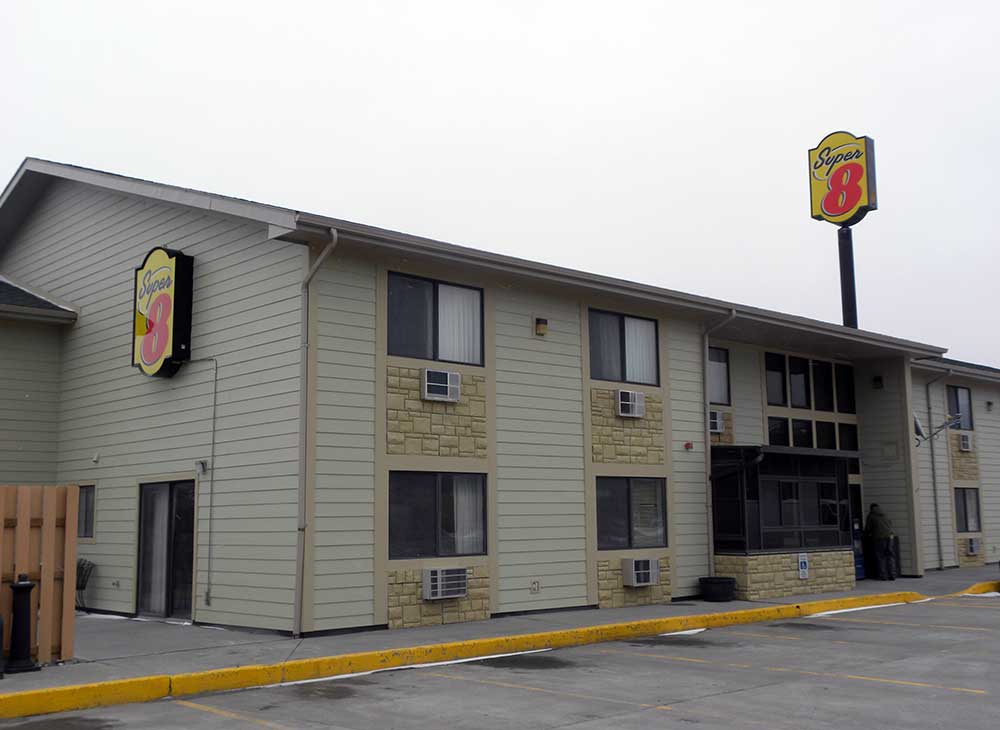 406-303-5233
105 Centennial Dr
Livingston, MT 59047
---
Free Breakfast, Free WiFi, In-Room Microwaves and Refrigerators, Pet Friendly, Conveniently Located Next to Restaurants, Grocery Store, and Casino
Fairfield by Marriot Livingston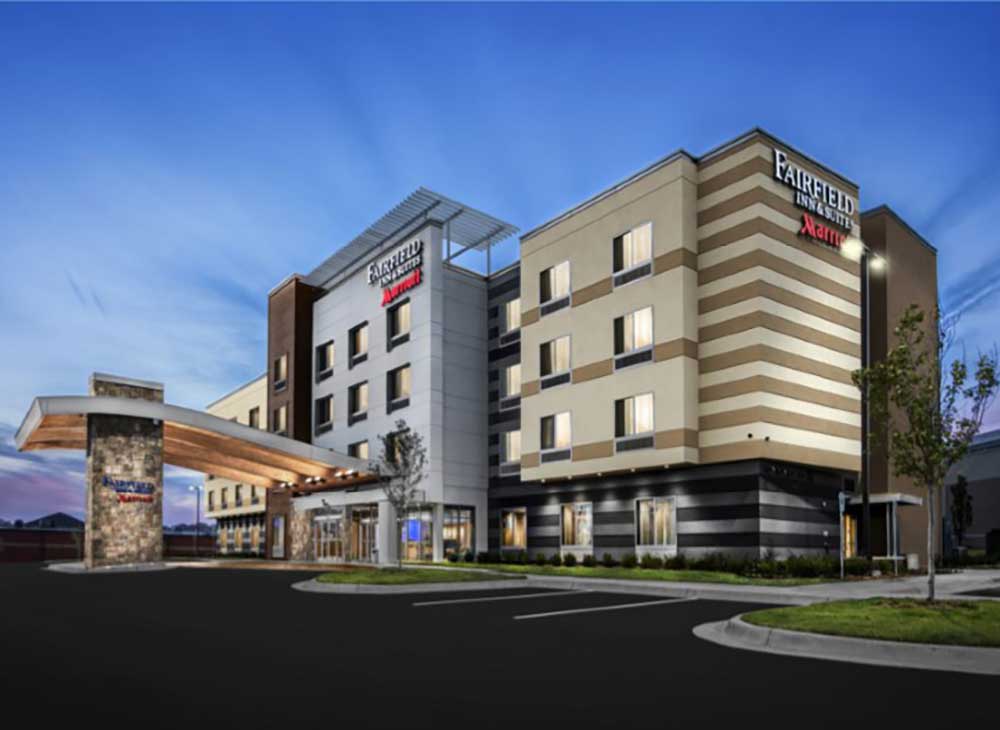 406-222-4914
1629 West Park
St, Livingston, MT 59047
---
Fairfield by Marriott Livingston is now open.
90 Rooms, 8 Suites, 1 Meeting Room,Complimentary Breakfast, Free Wi-Fi, Indoor Pool and Outdoor Jacuzzi
Livingston Inn & Scrub Tub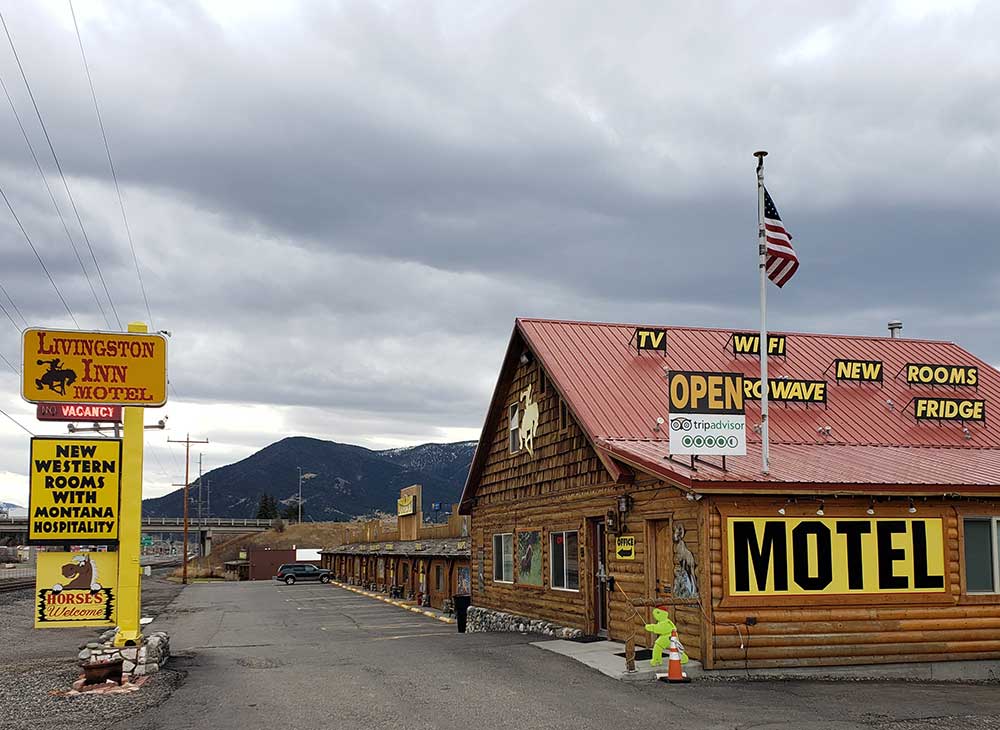 406-222-3600
5 Rogers Lane
Livingston, MT 59047
---
Livingston Inn has accommodations that will exceed your expectations, with a 24 hour front desk, WiFi, wonderful mountain views, horse corral, laundry mat and a great location. If your looking for a clean room and a good night's rest come to the Livingston Inn Motel.
Country Motor Inn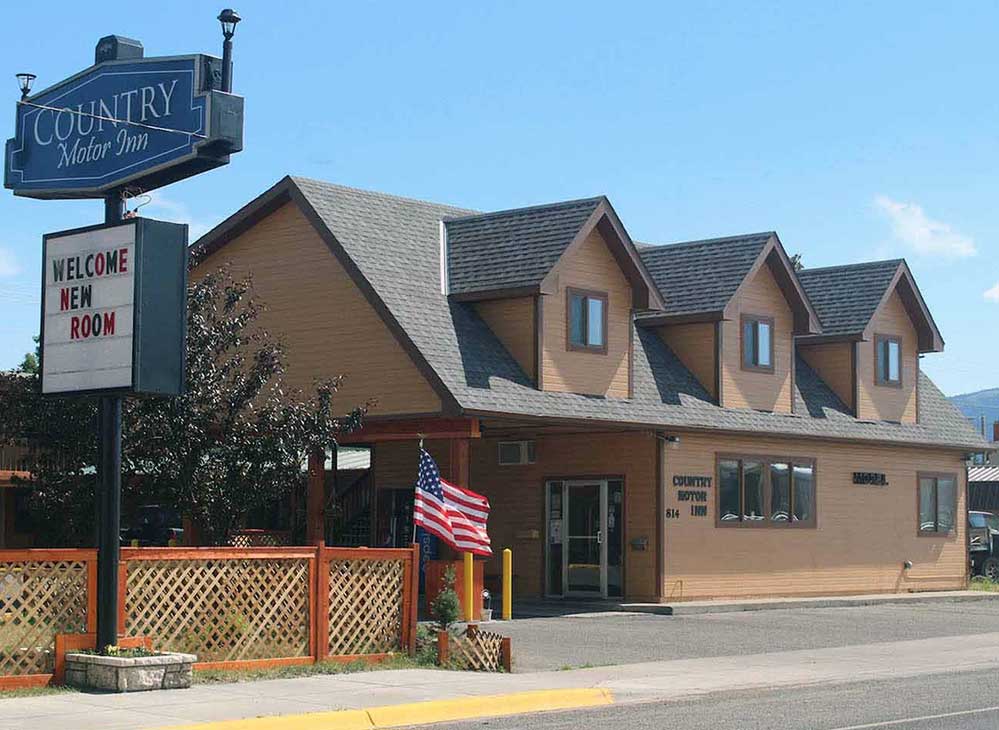 406-222-1923
814 E, Park St.
Livingston, MT 59047
---
This family-run motor inn is accessed via exterior corridors. Amenities include free Wi-Fi, flat-screen TVs and desks, microwaves, and minifridges. Upgraded rooms add balconies and coffeemakers. Complimentary parking included along with a low-key lobby sitting area and a playground.
Econo Lodge -Livingston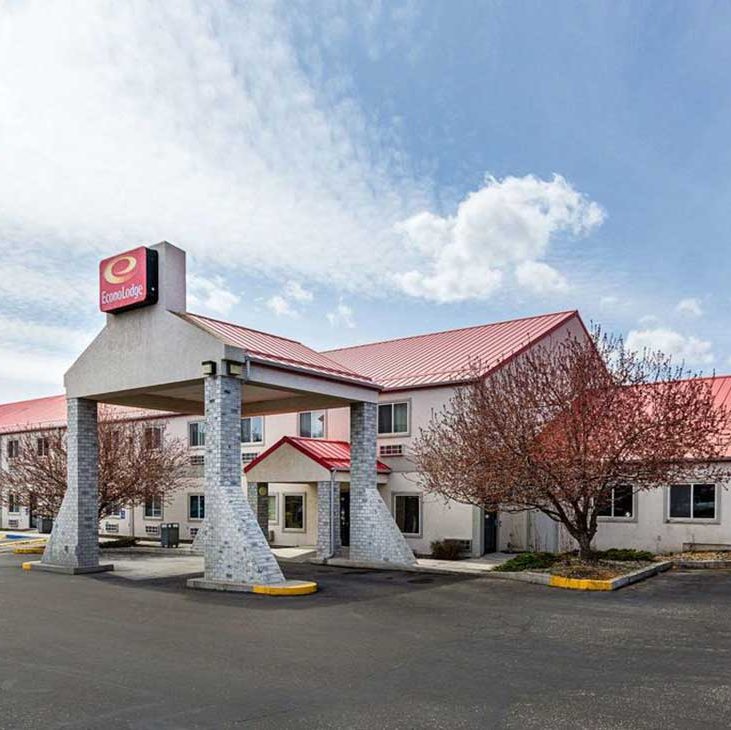 406-222-0555
111 Rodgers Lane
Livingston MT 59047
Welcome to the Econo Lodge Livingston Montana! We offer many amenities including a hot breakfast bar and an indoor heated pool and hot tub. All rooms and suites have en suite bathrooms, as well as free WiFi, coffeemakers and flat-screen TVs with premium cable channels. Some also feature microwaves and minifridges. Complimentary continental breakfast is provided, as well as free coffee in the lobby. The hotel also has free parking for buses, trucks and RVs & guest laundry facilities.

Camping & RV Parks
OSEN'S RV PARK & CAMPGROUND – WHERE PARADISE BEGINS!
406-222-0591

20 Merrill Lane
Livingston, MT 59047
---
Open April-Oct. 1/2 mile south of Exit 333. Hook-ups, shade trees, showers, laundry, picnic area.
LIVINGSTON PARADISE VALLEY KOA
406-224-1665
Gregory Lesky
163 Pine Creek Rd.
Livingston, MT 59047
---
On the Yellowstone River… RV sites, cabins, laundry & indoor pool. 10 miles south on Hwy 89, turn left past milemarker 44-see billboard
HARDSCRABBLE RANCH
406-783-7259
Rachel Juel
15660 Brackett Creek Rd
Bozeman, MT 59715
---
Hardscrabble ranch is destination for laid-back Montana Hospitality. We love to host weddings, family reunions, and large gatherings. We offer you a five acre (almost four football fields) main lawn, hiking and biking trails, two guest lodges that sleep up to 48 people and several yurts and tents (coming summer 2020). Set on Brackett Creek with stunning views of Ross Peak, Hardscrabble is located ten minutes north of Bridger Bowl.
YELLOWSTONE'S EDGE RV PARK
406-333-4036
Chan Libbey
3502 Hwy 89 South
Livingston, MT 59047
---
On the river with great mountain views! 18 miles south on Hwy 89, near mile marker 35
Yellowstone Hot Springs & Campground
(833-977-7464)
24 E Gate Rd, Gardiner, MT 59030
---
We are located just eight miles north of the North entrance to Yellowstone Park, at the south end of beautiful Paradise Valley. Yellowstone Hot Springs is a soaking experience unique in the world.
YELLOWSTONE DREAMIN' CAMP
406-224-1599
Deborah Mackey
30 Mule Deer Rd.
Emigrant, Montana 59027
---
Book the dream vacation of a lifetime experiencing Big Sky Montana staying in Paradise Valley under the stars and away from it all.
Xanterra Parks & Resort
307-344-7311
Reservations Department
---

Resorts & Lodges
Sage Lodge
855-400-0505
Justin Robbins
55 Sage Lodge Dr
Pray, MT
---
River just 35 minutes from Yellowstone National Park, offers the ultimate Montana luxury resort getaway. It's an idyllic headquarters from where you can launch an endeavor that calls your name. You can also retreat to our full-service spa & The Grill for a drink & a meal cooked over an open wood fire.
Yellowstone Valley Lodge & Grille
406-333-4787
3840 Hwy 89 South
Livingston, MT
---
Riverside accomodations, flyfishing trips & casual fine dining. Weddings, events, receptions welcome.
Mountain Sky Guest Ranch
406-333-4911
480 Big Creek Road (mail: po box 1219)
Emigrant, MT
---
Where there's always something to do or nothing at all!
Chico Hot Springs & Resort
406-333-4933
163 Chico Road
Livingston, MT 59047
---
Yellowstone Dreamin' Camp
406-224-1599
30 Mule Deer Road
Emigrant, MT 59027
---
Book the dream vacation of a lifetime to experience Big Sky Montana. Our location in Paradise Valley is under the stars and away from it all. The Camp accommodations are family, dog, & horse friendly. We offer dog & horse boarding options onsite
Hardscrabble Ranch
406-783-7259
15660 Brackett Creek Road
Bozeman, MT 59715
---
At the base of the Bridger Mountains on Brackett Creek, you can enjoy stunning views of Ross Peak
The Antler Lodge-Gardiner
406-848-7536
107 Hellroaring st.
Gardiner, MT 59030
Wilderness Connection
416-848-7862
416 Cinnabar Basin Road
Gardiner, MT 59065
---

Vacation Homes & B&Bs & Cabins
Armstrong Spring Creek
406-222-2979
Judy O'Hair
112 O'Hair Lane (p.o. box 955)
Livingston, MT
---
O'Hair Ranch Log Cabin & W. Pine Creek Camp.
Stay in vintage cabin or for small groups up to 10 people looking for.
Emigrant Cabins
406-672-6544
Nicolette Allen
3 Overlook Rd
Emigrant, Montana
---
Boutique-efficency cabins- the perfect basecamp for your Yellowstone and Paradise Valley adventures. Newly remodeled, studio-style cabins. Multiple units available.
Emigrant Creek Cabin
406-223-9162
PO Box 35 Emigrant Creek Road Pray, Montana 59065
---
The Emigrant Creek Cabins are quiet and restful cabins nestled at the base of majestic Emigrant Peak along the pure mountain waters of Emigrant Creek. The Cabins are conveniently located next to Forest Service property, one mile from Chico Hot Springs and 40 minutes from Yellowstone National Park. Enjoy privacy, quiet, outdoor activities and spectacular Montana mountain beauty.
Shields River Hideaway
406-222-4462
P.O. Box 232
Clyde Park, MT
---
On the Shield River – Sleeps 6, 3 bedrm/2 baths. All amenities, Mountain views, Abundant wildlife.
Mountain Home Vacation Rentals
406-586-4589
224 E. Main St.
Bozeman, MT
---
Named one of the world's best villa rental agencies by Conde Nast Traveler Magazine since June 2006. Over 85 homes in Southwest Montana.
Stay Montana
406-404-7122
Chris Torsleff
1807 w. Dickerson St., Suite A
Bozeman, MT
---
We've got what you're looking for in a vacation retreat. Call us or see what we've got on-line.
Paradise Gateway B&B and Vacation Homes
406-333-4063
Carol & Pete Reed
2644 Hwy. 89 south (P.O. Box 84)
Emigrant, MT
---
Bed & Breakfast, 7 wonderful vacation homes on the Yellowstone River & Luxury Lodge on the Yellowstone River
Living the Dream – Vacation Home
301-742-4286
9A Avalon Court
Emigrant, MT
Howlers Inn & Wolf Sanctuary
406-587-2050
Aurelie & Nate Burns, Charlene & Thomas Burns
3185 Jackson Creek Rd
Bozeman, MT
---
Wake up to the wolves in picturesque Bridger Canyon, 15 minutes from downtown Livingston, Bozeman, or Bridger Bowl Ski Area. Amenities included Wi-Fi, hot tub, sauna, pool table, and much more. And don't forget the biggest attraction of all, a resident wolf pack.
Hunkapi
0044-790-335-0704
Adele Sparrow
Wine Glass Loop South
Livingston, MT
---
'Hunkapi' is a beautiful log home at the foot of the Wineglass Mountain. Just a ten minute drive and you find yourself at the heart of historic downtown Livingston.
Sundance Point Vacation Rentals
406-220-1902
Charlton Pino
33 Sundance Dr
Livingston, MT
---
3 Themed cabins with great views of the mountains and the Yellowstone River. year-round vacation rental. Centrally located to town and Yellowstone National Park
The Grabow Hotel & Suites
406-220-1056
204 E. Callender Street #25
Livingston, MT 59047
---
Historic Downtown Livingston Landmark.
Xanterra Resorts – Reservations in Yellowstone Park
307-344-7311
Yellowstone Nat'l Park, WY
xanterra.com
---
Just make one call to Xanterra for all your YNP Reservations
Yellowstone Pet Boarding
406-578-3279
Chris Freidline
94 Caledonia Road
Livingston, MT 59047
---
Dog Kennel, Boarding & Grooming. Pick up and drop off available.

Vacation Home Management
Turnkey Property Management
406-580-8256
Brooke Laird
524 N 3rd St
Livingston, MT
---
Quality, Trusted, Vacation Rental & Property Managment in Livingston and Paradise Valley!
Cole Property Management, LLC
303-995-1731
Vacation Rentals available through Airbnb:
---
S. Main St. Unit D Livingston, MT
522 W. Geyser Livingston, MT
125 1/2 G. St. Livingston, MT
214 S. 2nd St. Unit C Livingston, MT
MonTanya Yellowstone Prop & Concierge
406-223-6940
203 South 3rd Avenue Bozeman, MT 59715
---
Affordable & Luxury Vacation Rentals in Southwest MT. Vacation Rental Management & Concierge Services.
Hannah Montana Rentals
406-222-4700
1313 W Park St, Ste 21
Livingston, MT 59047
---
We offer an aggressive, proactive and honest approach to property management while presenting the highest level of professionalism, communication and education. We attract and retain clients by maintaining our properties, delivering superior customer service, fulfilling our financial and management responsibilities to our tenants and owners.
Livingston Landlady
406-333-2323
---
People trust us to care for their investment properties, and it's a task that we don't take lightly. We not only want them to maximize their investments, but we want to help make the entire process of having a rental process hassle free.
Maverick Reality
406-222-0304
---
We sell many beautiful properties and our statistics speak for themselves. But it's not what's most important – our client satisfaction is always our top priority. See what it really means to buy or sell with us.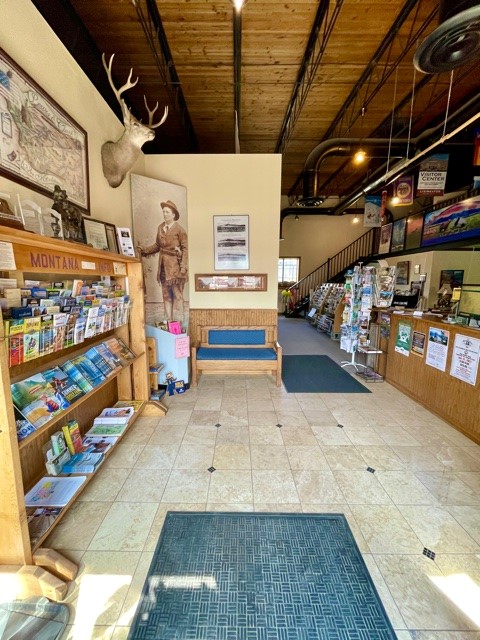 If you're looking for that perfect small town
with a big Montana feel, then visit Livingston.