Avery's Art Worx – Gallery & Framing
406-222-5974
228 South Main St., Suite 3
Livingston, MT
---
Award winning art presentations. Signs & designs. Original greeting cards. Unique concepts never seen B 4.
Bad Lands Blacksmith
406-224-1712
Merrill & 89 South
Livingston, MT
---
Personalized Custom Hand Made: Rocky Mountain Roses, Cowgirl Hearts, River Monster Hooks, Lucky Horseshoes, & Personalized Picks
Banovich Art Center
888-486-3160
Kimberly Fletcher
2 Pine Creek Road
Livingston, MT
---
Journey Through Art to the Wildest Places on Earth

Burning Ember Photography
406-451-9138
Josh Homer
206 West Summit St
Livingston, MT
---
Fly Fishers International Museum
406-222-9369
Rhonda Sellers, office mgr.
5237 US Hwy 89 South Suite #11 Up Stairs
Livingston, MT
---
Learn about fly fishing at our museum and IFFF headquarters. Open Mon-Fri 9-5.
Healing Harts with Art
406-223-8464
Mary Haug
11 Rogers Lane
Livingston, MT
---
Art therapy and greenhouse ex. Art changes brain patterns helping trauma victims and others.

Kyleen Olson Photography
406-578-2286
Kyleen Olson
Wilsall, MT
---
Livingston Center for Art and Culture
406-222-5222
Robin Hoggan Ebinger
119 S. Main (p.o. box 1644)
Livingston, MT
---
Providing a forum to link artists, writers, film makers, computer & graphic artists with residents, visitors, & students. Support the arts!
Livingston Depot Center
406-222-2300
Laura McCarthy-Cota
P. O. Box 1319
Livingston, MT
---
Beautiful historic 1902 rail station, also open as a museum in summer. Central location, parking, available kitchen, courtyard, and adjacent park, and more. www.livingstondepot.org

Museum of the Rockies & Planetarium
406-994-2251
600 West Kagy Blvd
Bozeman, MT
---
From I-90 Exit at 19th Avenue (exit 305) Take 19th Avenue south for 3.8 miles Take a left on Kagy Blvd and continue for about a mile Take a right into the Museum parking lot
Park County Friends of the Arts
406-222-6510
Kateri Nelson
106 N Main St
LIvingston, MT
---
To foster the creation and awareness of the arts through exhibition innovative educational programming and the preservation of our art history.

Parks Reece Gallery
406-222-5724
119 South Main St.
Livingston, MT
---
Fine digital prints & original limited edition lithographs.
The Shane Center
406-222-1420
Kelly Dowdell, executive director
415 East Lewis Street (po box 58)
Livingston, MT
---
Theater and Ballroom for presentations, conferences, gatherings, music recitals, concerts and more.
Wheatgrass Gifts and Green Door Gallery
406-224-4510
Lisa Snow Beaudin
120 N. Main St
Livingston, MT
https://www.wheatgrassgifts.com/
---
Eco Boutique featuring regionally crafted items as well as bulk teas and great gift items.

10 Gallery
406-333-2534
Casimir ten Broek
223 S. Main Street
Livingston, MT 59047
---
Yellowstone Gateway Museum
406-222-4184
Paul Shea, museum director
118 W. Chinook Street
Livingston, MT
---
Experience history through interpretive and hands-on exhibits designed for all ages—from 12,600 years ago to present day. Explore photos and manuscripts in the Research Center. Find local books and unique gifts in our Gift Shop.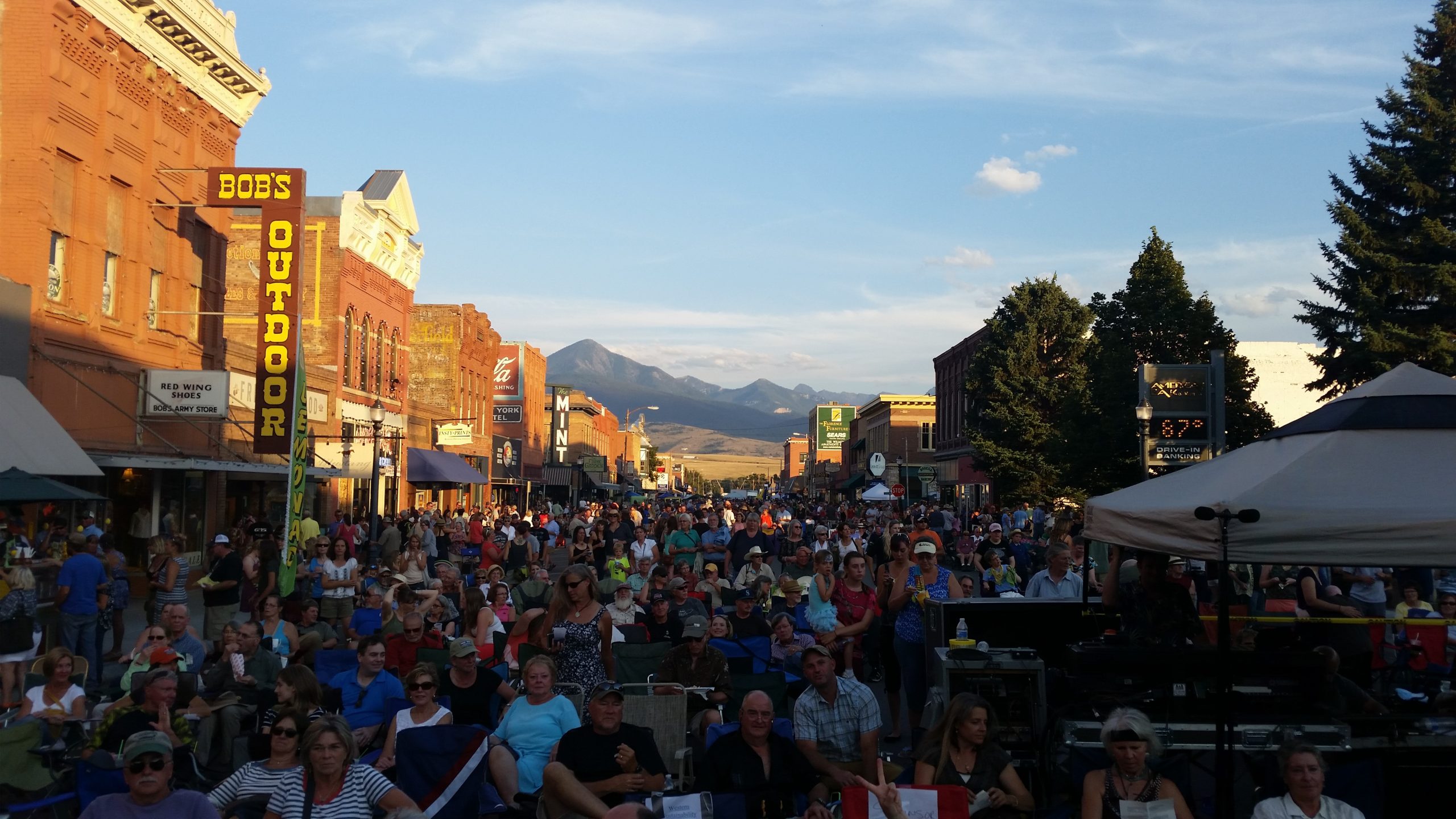 The Cultural Hub of the West