World class fishing is the distinguishing mark of Livingston and Park County. Some 103 miles of our rivers and streams are designated as "Blue Ribbon" trout streams. Many of the best streams carry 3,000 fish per mile. Some of the finest fishing in the country is right here in our back yard or alpine lakes high in the mountains. Paradise Valley offers unique spring creek fishing.
Angler's West Fly Fishing Outfitters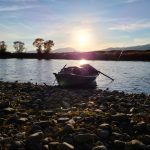 406-333-4401
206 Railroad Lane
Emigrant, MT 59027
---
Outstanding guides who care about the experience. Top-of-the-line gear to make fly fishing more enjoyable. Pristine settings. Unforgettable fishing trips.
Armstrong Spring Creek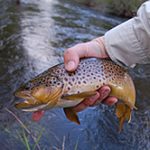 406-222-2979
112 O'Hair Lane
Livingston, MT 59047
---
Spring creek fly fishing & authentic log cabin lodging. Enjoy fly fishing at the O'hair ranch company!
Barnett's Taxidermy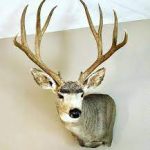 719-580-0155
5 Heather Lane
Livingston, MT 59047
---
We provide game mounting with a variety of mounts ranging from big game to small game to exotics. High quality taxidermy specializing in shoulder mount , full body, fish and more.
Bear Paw Outfitters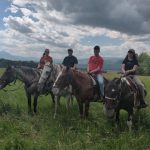 406-222-5800
136 Deep Creek Road
Livingston, MT 59047
---
Horseback trail rides, Yellowstone Park/Slough Creek fishing trips, overnight pack trips, and day rides, as well as guided fly fishing & hunting trips. Enjoy a year-round experience!
DePuy Spring Creek, LLC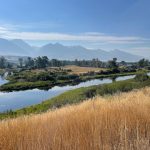 406-222-0221
4810 US HWY 89 South
Livingston, MT 59047
---
4th generation owners Daryl & Theresa Smith welcome you to enjoy DePuy Spring Creek, a world-class trout fishery nestled between the breathtaking vistas of the Absaroka and Gallatin mountain ranges in beautiful Paradise Valley south of Livingston, Montana. This exceptional fishery supports a wild population of brown, cutthroat and rainbow trout in its approximately 3-mile length.
Murdoch's in Livingston, MT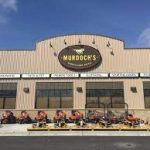 406-222-4745
2420 South Park Street
Livingston, MT 59047
---
Find it all under one roof at Murdoch's. Family. Work. Pets. Land. Count on Murdoch's to help you take care of it all in one stop.
Fly Fishers International HQ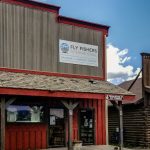 406-222-9369
1201 US HWY 10 West Suite E
Livingston, MT 59047
---
Visit our headquarters. Open to the public Mon-Fri 9-4. Bring the kids. New Members Welcome.
Montana Fish, Wildlife, and Parks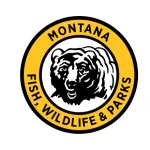 406-577-7900
1400 South 19th Avenue
Bozeman, MT 59718
---
Local fisheries information!
Montana Fly Fishing Guides, LLC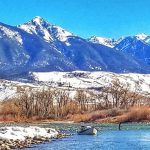 406-223-2488
P.O. Box 817
Livingston, MT 59047
---
Professionally guided opportunities on some of the best wild trout rivers & spring creeks in the country.
Montana Outfitters & Guides Assoc.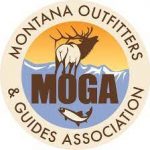 406-449-3578
5 Microwave Hill Road #I
Clancy, MT 59634
---
Whether it's fishing, rafting Montana's rivers, or the hunt of a lifetime – we match you with the services to make your visit to Big Sky Country memorable.
Rockin HK Outfitters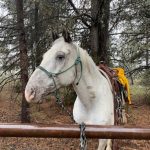 406-333-4933 ext. 224
163 Chico Road
Pray, MT 59065
---
Take a break from the ordinary when you take part in the horseback trail rides and pack trips from Rockin' HK Outfitters. When you're looking for unique Yellowstone National Park attractions or shorter activities at Chico Hot Springs Resort, let our team in Pray, MT, show you the area. Since 2002, we have been a top provider of horseback riding, fly fishing, and other exciting activities in Yellowstone National Park. Turn to us today to experience the splendor of nature.
Yellowstone Sporting Goods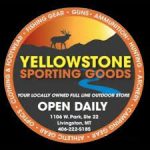 406-222-5185
1106 West Park St. #22 (in mall)
Livingston, MT 59047
---
Open 9am to 6pm Everything you need for men, women & kids. The place to get your guns, ammo, hunting, camping gear & all your licenses.
Dan Bailey's Outdoor Company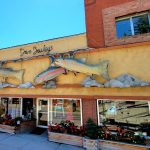 406-222-1673
209 West Park St.
Livingston, MT 59047
---
Timber Trails combined with the fly shop to form Dan Bailey's Outdoor Company in the spring of 2020. Today, we offer the best fly fishing, hike, bike, ski equipment and knowledge to ensure you have the best experience you can outdoors.
Wide Sky Adventures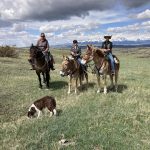 406-931-0285
316A Otter Creek
Big Timber, MT 59011
---
Trail rides, equine retreats, and workshops where you can have fun, rest, and learn!
Yellowstone Dream' Adventures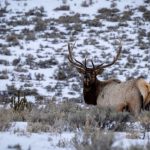 406-224-1599
906 Scott St. West Unit D
Gardiner, MT 59030
---
Yellowstone is a pastime for some people, and a break from regular life. For us, it is our regular life. As your tour guide, we will help you disconnect from your everyday world, so you can immerse yourself in nature and reconnect with yourself.
Absaroka Beartooth Outfitters, INC.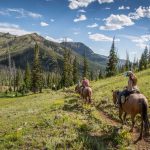 406-579-3866
111 McLeod St.
Big Timber, MT 59011
---
Imagine…nearly a million acres of magnificent game-filled country…a trout fisher's paradise and home to the finest elk, deer, bighorn sheep, mountain goat, moose, and bear populations in North America. Located in the Gallatin National Forest, the area's unparalleled beauty makes it a favorite destination for the discriminating hunter, angler, hiker, bird-watcher, and lover of the outdoors. This is Montana's Absaroka-Beartooth Wilderness and we are Absaroka-Beartooth Outfitters.
Montana River Buddies, INC.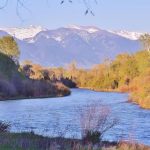 406-595-7166
PO Box 2061
Livingston, MT 59047
---
Mentor-lead fly fishing and outdoor recreation events for youth!
Deep Creek Outdoor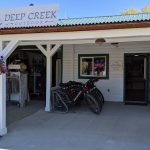 406-333-4933
163 Chico Road
Pray, MT 59065
---
Let us plan your next Montana adventure. Located at Chico Hot Springs Resort and Day Spa in the heart of Paradise Valley, Deep Creek Outdoor offers guided trips, onsite activities, gear rentals and a new outdoor retail shop.
Montana Mountain Adventures, LLC.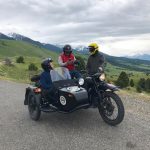 406-595-6236
PO Box 1142
Livingston, MT 59047
---
Sacred Janey Wellness Retreats are long weekend getaways that include private housing, chef prepared plant based meals, snacks, drinks, classes, excursions, workshops, gift bags and more all in one price.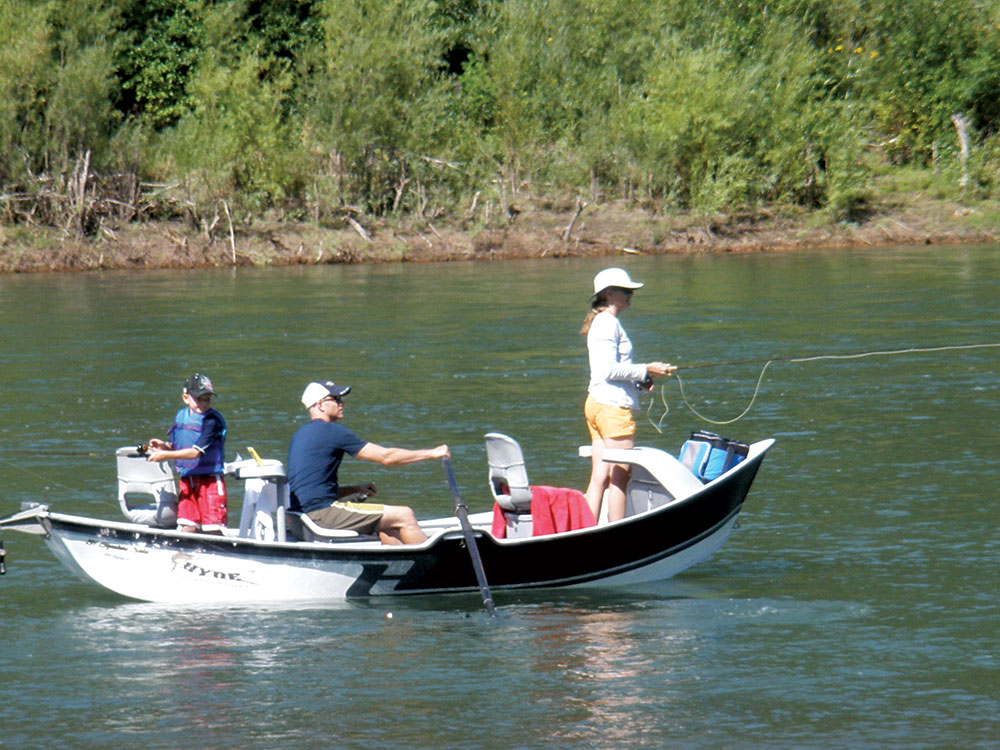 Some of the finest Fishing in the Country